By Kevin on April 17, 2013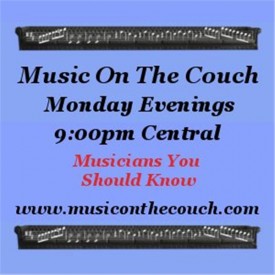 Check out this cool interview I did with Vinny Marini on "Music On The Couch" on April 15, 2013.  My segment starts at 47:45 and lasts for about 45 minutes.

http://www.musiconthecouch.com/2013/04/041513-kevin-selfe-sat-on-couch.html
MORE >>

By Kevin on March 20, 2013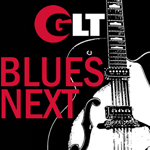 Listen to this very well produced podcast from WGLT Music Director and Blues Host Jon Norton.
http://wglt.org/music/blues/blues-next.php
What do you do when you graduate Magnum Cum Laude from North Carolina State with a degree in Meteorology? Well, Kevin Selfe decided that a career as a bluesman was the thing to do, and explains his reasoning on this edition of GLT Blues Next. He also talks about his debut CD on Delta Groove Records titled "Long Walk Home" which you can purchase at: http://kevinselfe.com/music/ — podcast produced by Klare White
MORE >>

By Kevin on March 6, 2013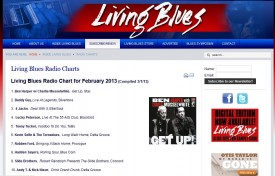 Very excited to announce that our new CD on Delta Groove "Long Walk Home" has debuted at #6 on the Living Blues Radio Charts for February 2013.
Founded as America's first blues publication in Chicago in 1970, Living Blues magazine has set the standard for blues journalism around the world.  Each issue also contains the Living Blues Radio Charts providing the music industry with one of the most accurate compilations of playlists from blues radio programmers throughout the world.
Thanks to all the DJ's around the world who have been spinning the CD, and have helped make this happen!
http://www.livingblues.com/index.php/inside-living-blues/radio-charts.html
MORE >>

By Kevin on March 1, 2013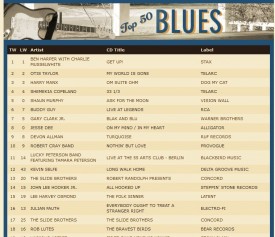 Great news!!!  We have moved up to #12 on the Roots Music Report's Nation Blues Airplay Chart for March 1, 2013!  Thanks to all the DJ's who have helped make that happen and continue to keep the blues alive!
MORE >>

By Kevin on February 28, 2013
Cascade Blues Association Hall of Fame member Kevin Selfe is set to release his debut recording on world renown blues label Delta Groove at Highway 99 Blues Club in Seattle, WA on Saturday, March 9. An all star band of artists from the recording will be on hand for the show including Kevin Selfe on guitar and vocals, Jimi Bott (Fabulous Thunderbirds, Rod Piazza) drums, Allen Markel (Insomniacs) bass, Mitch Kashmar (WAR, Pontiax) harmonica, Joe McCarthy (DK Stewart) trumpet, Chris Mercer (John Mayall, Freddie King) tenor sax, Brad Ulrich (Duffy Bishop) baritone sax, and Dennis Lusk (Kevin Selfe) on keys.
Kevin Selfe has been electrifying audiences nationwide since breaking into the blues scene in 2006.    His growing stature as a captivating story teller and passionate performer are surpassed only by his deft mastery of blues guitar.   Having relocated to Portland, OR, the Virginia native is now a leading light in the Pacific Northwest's robust blues revival.  Effortlessly combining the guitar traditions of the legends and the modern masters into his own unique approach, Selfe's stylistic depth and electric performances resonate with audiences.  His live shows have grown in legend largely due to his unique gift for communicating, through guitar, the complex range of moods revealed only by blues.   Selfe's songwriting style bridges the gap between joy and angst, using piercing irony, humorous metaphors, and daring autobiographical subject matter from his own occasional walks with the blues.
Selfe is a Cascade Blues Association Hall of Fame Inductee and a four-time Muddy Award winner for Blues Act of the Year, the Northwest's annual homage to the best regional blues talent.  In February 2013, he released his debut CD on Delta Groove entitled Long Walk Home, which includes 11 original compositions demonstrating his musical depth and diversity with forays into West Coast, Texas, Chicago and Delta blues.  Long Walk Home features bandmates Jimi Bott on drums (formerly with The Fabulous Thunderbirds, Rod Piazza) and Allen Markel on bass, with guest appearances by veteran blues and roots musicians including Delta Groove labelmate Mitch Kashmar (WAR) on harmonica, Gene Taylor (The Fabulous Thunderbirds, Canned Heat, The Blasters) on piano, and Doug James (Roomful of Blues, Jimmie Vaughan) on baritone sax.
"Great jumping up and down Blues Boy and smack me upside the head this album is phenomenal!" ~ Greg Johnson, President Cascade Blues Association, February 2013
"Long Walk Home is swingin' and soothing, fun & funny, rockin' yet rolls easy. It's a great disc!"~ Pat St. John – SiriusXM Radio Bluesville, January 2013
"Selfe plays with rare thoughtfulness and taste…his clean tone and deep well of approaches keep things fresh."
~ Blues Revue
MORE >>
Posted in News

By Kevin on February 19, 2013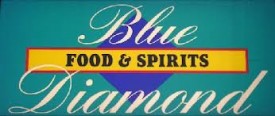 We are excited to announce that we will be hosting a new blues every Sunday from 6-9PM at The Blue Diamond, starting March 10! The Blue Diamond is a great venue that is dedicated to live music 7 days week, and is located at 2016 NE Sandy in Portland, OR.    Hope to see you there as we look start a new chapter in our long standing Sunday evening jam tradition!
MORE >>
Posted in News