By Kevin on October 2, 2012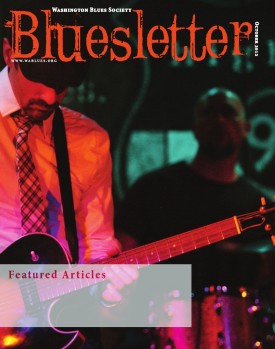 We made the cover of the October 2012 issue of the Washington Blues Society's newsletter!  There is a great article inside by Malcolm Kennedy as he reviewed a show we did at Highway 99 Blues Club in Seattle, WA in April with our good friend and harmonica legend, Mitch Kashmar.  The cover and inside photos were taken by world renown blues photographer Jef Jaisun.  The WBS is one of the most well respected organizations having won the Keeping The Blues Alive award from the Blues Foundation in 2009 for Bleus Society of the year.  Here is a link to the newsletter:  http://www.scribd.com/doc/108484272/Bluesletter-October-2012
MORE >>

By Kevin on September 17, 2012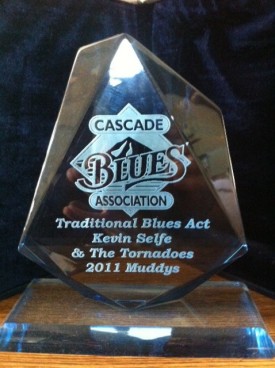 The Cascade Blues Association in Portland, OR has announed the 24th annual Muddy Award nominations and we are excited and honored to be nominated for 7 awards this year!!! Contemporary Blues Act, Traditional Blues Act, Electric Guitar, Bass, Drums, Performance of The Year, and Lifetime Achievement Award (Jimi Bott).  As a side note, if we are fortunate enough to win the Tradional Blues Act Muddy this year, it would be three in a row and we would be inducted into the CBA Hall of Fame!!!
THANK YOU so much CBA members, we are truly honored and humbled to be recognized amongst the incredible talent here in the Pacific NW.  The award ceremony will be held on Thursday, November 1 at the Melody Ballroom.  For more information on the awards, how to join the CBA, and voting procedures, please visit www.cascadeblues.org
Here is a full list of the nominees:
Contemporary Blues Act:
Kevin Selfe & The Tornadoes
Lisa Mann & Her Really Good Band
The Strange Tones
R&B Act:
Curtis Salgado
Lloyd Jones Struggle
Norman Sylvester Band
Traditional Blues Act:
Kevin Selfe & The Tornadoes
Kinzel & Hyde
The Muddy Sons
New Blues Act:
Hank Shreve Band
The Muddy Sons
The Sportin' Lifers
Regional Blues Act:
Karen Lovely Band
Randy Oxford Band
Too Slim & The Taildraggers
"Duffy Bishop" Female Vocalist:
LaRhonda Steele
Lisa Mann
Rae Gordon
"Curtis Salgado" Male Vocalist:
Ben Rice
Chad Rupp
Suburban Slim
Electric Guitar:
Kevin Selfe
Robbie Laws
Suburban Slim
"Terry Robb" Acoustic Guitar:
Alan Hager
Ben Rice
Lloyd Jones
Mary Flower
Bass:
Allen Markel
Dave Kahl
Lisa Mann
Drums:
Dave Melyan
Jimi Bott
Kelly Dunn
Harmonica:
Hank Shreve
Jim Wallace
Mitch Kashmar
Keyboards:
DK Stewart
Dover Weinberg
Steve Kerin
Horns:
Brad Ulrich
Joe McCarthy
Peter Moss
Venue:
Duff's Garage
Halibut's II
Trail's End Saloon
NW Recording:
Curtis Salgado – Soul Shot
Lisa Mann – Satisfied
Lloyd Jones – Doin' What It Takes
National Recording:
Curtis Salgado – Soul Shot
Michael Burks – Show of Strength
Rick Estrin & The Nightcats – One Wrong Turn
Tedeschi Truck Band – Everybody's Talkin'
The 44s – Americana
The Mannish Boys – Double Dynamite
Performance of the Year:
Curtis Salgado at the Waterfront Blues Festival
Kevin Selfe & The Tornadoes Big Band at the Waterfront Blues Festival
Otis Taylor at the Waterfront Blues Festival
NW Blues Event:
CBA Muddy Awards
Harvest Moon Blues Festival
Ilwaco Blues Festival
Waterfront Blues Festival
Lifetime Achievement:
Bob Ancheta
Jimi Bott
Norman Sylvester
MORE >>
Posted in News

By Kevin on July 31, 2012
We are excited to announce that we will be heading to Montana! We will be playing two different blues festivals coming up in mid August. On Friday, August 10, we will be headed to Libby, MT to play the 4th Annual Riverfront Blues Festival. Others on the bill include Lisa Mann, Vicki Stevens, Nick Vigarino, James King. Our slot is scheduled from 10PM-12AM. For more information please visit http://riverfrontbluesfestival.com/
Then on Saturday, August 11 we travel over to Billings, MT to play the 11th Annual Magic City Blues Festival! Our set is scheduled on the Stillwater stage from 7:30—9PM. Other acts include The Counting Crows, Rick Estrin, Popa Chubby, Alison Krauss, Chris Issak, Little Freddie King, Oli Brown. For more information please visit http://www.magiccityblues.com/
MORE >>
Posted in News

By Kevin on June 18, 2012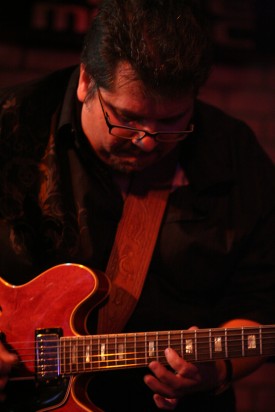 On Sunday, July 29 from 6-10PM at The Refectory in NE Portland, there will be a benefit for our good friend, and Muddy Award winning guitarist, A.C. Porter. Earlier this spring, A.C. severely broke his leg that required weeks of hospital care, as well as weeks of being in a wheel chair. Even though A.C. has insurance, it doesn't cover everything, and the lengthy rehab has left him unable to work for quite some time. This has, of course, created difficulty for him in paying his bills. A.C. has always been very generous with his time and talents, lending a helping hand wherever possible. He has put on numerous benefits for friends in the past as well as organized a huge fundraiser for the people of Haiti after the devastating earthquake in 2010. The theme for A.C.'s benefit will be based on the very successful Guitar Slam-A-Rama show he produced in 2002. Lending their talents for his benefit will be multi Muddy Award winning guitarists Robbie Laws, Stu Kinzel, Vyasa Dodson, Phil Wagner, Kevin Selfe, and Peter Dammann. And of course the guitarists can't do it alone…backing them up will be some of the areas finest musicians which will include John Moore, John Neish, Jim Wallace, Jimi Bott, Allen Markel, Dave Melyan, Dave Kahl, Ed Neuman, with many more guests to be added. There is no set donation price, just give what you can to help out a good friend who has been so generous in the past. Thanks, and hope to see you there for a great evening of blues!
Sunday, July 29th, 6-10PM
The Refectory
1618 Northeast 122nd Avenue
Portland,OR 97230-1913
(503) 255-8545
MORE >>
Posted in News

By Kevin on June 11, 2012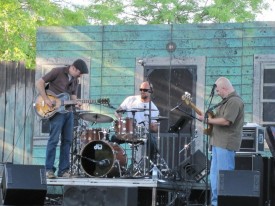 We are excited to announce that we will be playing the 25th Annual Safeway Waterfront Blues Festival!  We will be playing on the Main Stage, Wednesday, July 4th from 5:45-6:30PM on the South Stage.  This year we are doing something special as the festival set will feature an all-star cast of musicians including 13-time Blues Music Award nominee Jimi Bott (Fabulous Thunderbirds, The Mannish Boys, Rod Piazza), bassist Allen Markel (nominated for a Grammy for his work with Rafael Cruz), the horn section of Joe McCarthy, Chris Mercer, and Brad Ulrich, as well as many special guests including Mitch Kashmar, Lisa Mann, and Steve Kerin.
MORE >>
Posted in News

By Kevin on May 4, 2012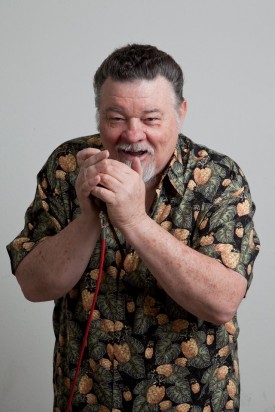 Make note of this date, Friday, May 18th, in order to plan on attending one of the coolest blues events of the spring as a huge triple-header show headlined by the legendary James Harman will take place at the Alberta Rose Theatre. Not only will James be on hand, but you'll also see exciting sets from both Nathan James & The Rhythm Scratchers and Kevin Selfe & The Tornadoes.
James Harman has been delivering his outstanding harmonica playing and superb songwriting skills for nearly forty years, earning him high accolades including Blues Music Awards nominations. Originally from Alabama, Harman has earned himself respect as one of the premier West Coast bluesmen and always brings good times whenever he takes the stage, as he recently proved at last summer's Waterfront Blues Festival. Many of the most renowned players in today's blues have spent time in Harman's bands, including the likes of Hollywood Fats, Gene Taylor and Kid Ramos and his Bamboo Porch Revue shows continue in that fine tradition with guitarist Nathan James, percussionist James Michael Tempo and bassist Troy Sandow making for a lively party on stage with more than 30 recordings to his credit to select songs from. A showman first, he never disappoints an audience.
Besides being a member of James Harman's Bamboo Porch shows, Nathan James will also be bringing his popular band The Rhythm Scratchers to play a set in this outstanding blues showcase. With drummer Marty Dodson and bassist Troy Sandow, they explore unique rhythm styles of acoustic and electric blues, with Nathan working a variety of homemade instruments such as his "washtar" that combines a washboard into a unique new version of a cigar-box styled guitar. Nathan James has been making quite a name himself the past few years after taking the solo/duo title at the International Blues Challenge in Memphis with his former partner Ben Hernandez.
Portland of course needs no introduction to Kevin Selfe & The Tornadoes who will be opening the night. One of the Northwest's most popular bands, Kevin leads with his searing guitar playing and vocals, while Allen Markel holds down bass duties and multi-nominated for the Blues Music Awards drummer Jimi Bott lays down the beat. The band has won several Muddy Awards over the years and always hands out extraordinary shows.
James Harman's Bamboo Porch Revue and friends is a CBA co-sponsored event, with tickets available through the Alberta Rose Theatre's website at http://albertarosetheatre.com/ . $18 advance, $20 day of the show. Use the codeword CBA for a $3.00 discount when ordering on-line. Showtime is 7:00 pm. 21 and over only.
MORE >>
Posted in News