Archives by date
You are browsing the site archives by date.
By admin on December 3, 2006
Okay, so here are the pics from my recent trip to the Delta, the home of the Blues!!! This was my fouth trip in as many years and I've really begun to feel like Clarksdale is my second home. I even had people recognize me in town from my last trip, which was very cool! […]
MORE >>
Posted in News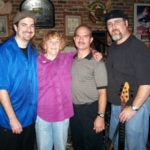 By admin on November 24, 2006
November 24, 2006 – Lots of fun playing at Williamsburg's home of the blues. Great crowd too! July 14, 2006 – Great crowd at Williamsburg's Home Of The Blues! Thanks Randall, Mari, and Maria; and Eric for filling in for Jake on the bass.
MORE >>
Posted in Photo Gallery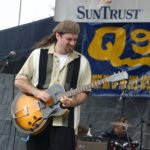 By admin on September 9, 2006
10th Annual Suntrust Taste of The Blue Ridge Blues and Jazz Festival – Roanoke, VA – Sept. 9, 2006. We had a great time playing at this wonderful event. Thanks to everyone at EventZone who put on the show and all the great people of Roanoke. Pictures courtesy of Fred Moore.
MORE >>
Posted in Photo Gallery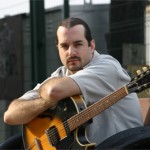 By admin on September 7, 2006
By Ralph Berrier Jr. | 981-3338 | The Roanoke Times Anyone who said there's no good live music in Roanoke, or any band that ever said there's no place to play, take a listen to Kevin Selfe. "I played the blues here for 10 years straight, 150 shows a year," said Selfe, an electric blues […]
MORE >>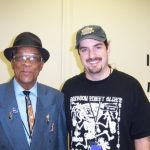 By admin on July 25, 2006
Posted in Photo Gallery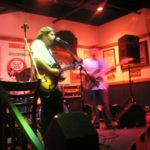 By admin on June 16, 2006
Wild Wing Cafe – Chesapeake, VA – June 16, 2006
MORE >>
Posted in Photo Gallery