Archives by date
You are browsing the site archives by date.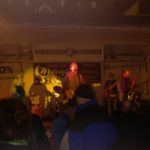 By admin on December 31, 2005
Midnight On The Market – Roanoke, VA – New Year's Eve, 2005. An awesome way to bring in the new year in downtown Roanoke in front of the historic Fire Station #1. We had a blast!!! Thanks to EventZone for having us, and to everyone that came out and danced the night away.
MORE >>
Posted in Photo Gallery
By admin on October 31, 2005
Kevin Selfe and James Pace are two of the Roanoke Valley's hardest-working and most talented musicians. They talk about their music and play live for us on this podcast >>
MORE >>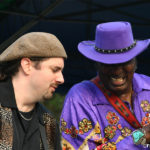 By admin on September 15, 2005
With Eddy "The Chief" Clearwater @ The Taste of The Blue Ridge Blues Festival – Sept. 2005
MORE >>
Posted in Photo Gallery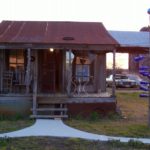 By admin on July 25, 2005
Okay, so here are the pics from my recent trip to the Delta, the home of the Blues!!! This was my fouth trip in as many years and I\'ve really begun to feel like Clarksdale is my second home. I even had people recognize me in town from my last trip, which was very cool!
MORE >>
Posted in Photo Gallery