Archives by date
You are browsing the site archives by date.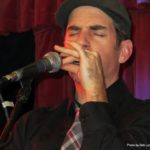 By admin on November 15, 2013
We rolled in San Francisco to play Biscuits and Blues on November 15, 2013. Beautiful venue right downtown that is dedicated to having blues and great food, and a wonderful staff. Happy to see lots of friends in the audience welcoming us as we played there for the first time. Thanks so much to Deb […]
MORE >>
Posted in Photo Gallery

By Kevin on November 9, 2013
On November 7, the Cascade Blues Association in Portland, OR held it's 25th Annual Muddy Award Ceremony. We are honored and humbled to announce that we received 7 Muddy Awards: Contemporary Blues Act, Traditional Blues Act, Electric Guitar, Drums, NW Recording, National Recording, and Performance of the Year. Thank you CBA members, fans, and blues […]
MORE >>
Posted in News
By admin on October 31, 2013
On October 31, I had the honor of performing at Buddy Guy's Legends in Chicago, IL for the Blues Blast Awards. Although we didn't win, very honored just to be nominated amongst the tremendous talent, and I had an absolute blast! A big THANK YOU to all the staff at Blues Blast Magazine, and to […]
MORE >>
Posted in Photo Gallery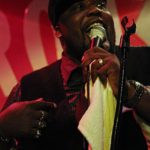 By admin on October 24, 2013
We had the honor of backing up my good friend, Delta Groove labelmate, and world class blues singer and showman, Sugaray Rayford! And wow, what a night! Sold out show at Duff\'s that stayed til the very end. Thanks Tony Kutter for taking the great photos!
MORE >>
Posted in Photo Gallery

By Kevin on October 1, 2013
Delta Groove Recording Artist and lead singer of The Mannish Boys, Sugaray Rayford, joins Cascade Blues Association Hall of Famers and labelmates Kevin Selfe and The Tornadoes for NW Tour!  Stops include Duff's Garage in Portland, OR on Thursday, October 24; Sapolil Cellars in Walla Walla, WA on Friday, October 25; and at Highway 99 […]
MORE >>
Posted in News

By Kevin on September 26, 2013
The Cascade Blues Association in Portland, OR has announced the 25th annual Muddy Award nominations and we are excited and honored to be nominated for 10 awards this year!!! We have been nominated in the following categories: Contemporary Blues Act, Traditional Blues Act, Male Vocalist, Electric Guitar, Bass, Drums, NW Recording, National Recording, Performance of […]
MORE >>
Posted in News