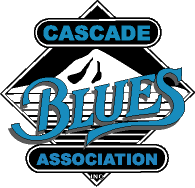 A very big thank you to the Cascade Blues Association members for the Muddy Award nominations this year. Some amazing talent on the list as always, and it is a true honor to be recognized along side these deserving musicians that we deeply respect and look up to. In all we were nominated for 7 awards…Contemporary Blues Act, Traditional Blues Act, Electric Guitar, Male Vocals, Bass, Drums, and Lifetime Achievement (Jimi Bott). Also, 3 members of our big band were nominated as well, Steve Kerin (keys), Joe McCarthy (trumpet), and Chris Mercer (sax), as well as our good friend Peter Moss (sax). Only Cascade Blues Association members can vote, so if you aren't a member and would like to join, please visit http://cascadebluesassociation.org/about/join-the-cba/ The award ceremony will be held on Wednesday, November 5 at the Melody Ballroom.  Here is a full list of the nominees:
Contemporary Blues Act:
Kevin Selfe & The Tornadoes
Lisa Mann & Her Really Good Band
The Strange Tones
R&B Act:
Curtis Salgado
Ken DeRouchie Band
Lloyd Jones Struggle
Norman Sylvester Band
Traditional Blues Act:
Ben Rice & The iLLamatics
Kevin Selfe & The Tornadoes
Tevis Hodge, Jr.
New Act:
Gabriel Cox
Still Water Vibes
Tracey Fordice & The 8 Balls
Regional Act:
Hank Shreve Band
Henry Cooper
Randy Oxford Band
Tommy Hogan
"Duffy Bishop" Female Vocalist:
Karen Lovely
Lisa Mann
Rae Gordon
"Curtis Salgado" Male Vocalist:
Ben Rice
Kevin Selfe
Phil "Suburban Slim" Wagner
Electric Guitar:
Doug Rowell
Kevin Selfe
Phil "Suburban Slim" Wagner
"Terry Robb" Acoustic Guitar:
Alan Hager
Mary Flower
Tevis Hodge, Jr.
Bass:
Allen Markel
Dave Kahl
John Mazzocco
Lisa Mann
Drums:
Brian Foxworth
Dave Melyan
Jimi Bott
Harmonica:
Dave Mathis
Jim Wallace
Mitch Kashmar
Keyboards:
Dave Fleschner
Dover Weinberg
Steve Kerin
Horns:
Chris Mercer
Joe McCarthy
Peter Moss
Venue:
Duff's Garage
The Blue Diamond
The Lehrer
Northwest Recording:
Bonepickers – Strollin'
Duffy Bishop – Found Your Way Home
Gabriel Cox – Gabriel Cox
Karen Lovely – Prohibition Blues
Lisa Mann – Move On
The Strange Tones – At Home With The Strange Tones
Tommy Hogan – Howl Like The Wind
National Recording:
Elvin Bishop – Can't Even Do Wrong Right
The Mannish Boys – Wrapped Up And Ready
Tommy Castro – The Devil You Know
Performance of the Year:
Curtis Salgado – Waterfront Blues Festival
Southern Hospitality – Duff's Garage
Sugaray Rayford – Waterfront Blues Festival
Northwest Blues Event:
Bronze, Blues & Brews
Ilwaco Blues & Seafood Festival
For The Love Of Janice (A Celebration of Life for Janice Scroggins)
"Paul deLay" Lifetime Achievement:
Janice Scroggins
Jim Miller
Jimi Bott