Archives by date
You are browsing the site archives by date.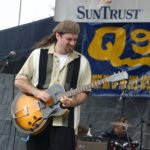 By admin on September 9, 2006
10th Annual Suntrust Taste of The Blue Ridge Blues and Jazz Festival – Roanoke, VA – Sept. 9, 2006. We had a great time playing at this wonderful event. Thanks to everyone at EventZone who put on the show and all the great people of Roanoke. Pictures courtesy of Fred Moore.
MORE >>
Posted in Photo Gallery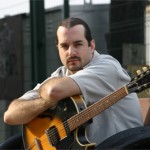 By admin on September 7, 2006
By Ralph Berrier Jr. | 981-3338 | The Roanoke Times Anyone who said there's no good live music in Roanoke, or any band that ever said there's no place to play, take a listen to Kevin Selfe. "I played the blues here for 10 years straight, 150 shows a year," said Selfe, an electric blues […]
MORE >>